The Covent Gardener Magazine, Fall issue
Taking a gamble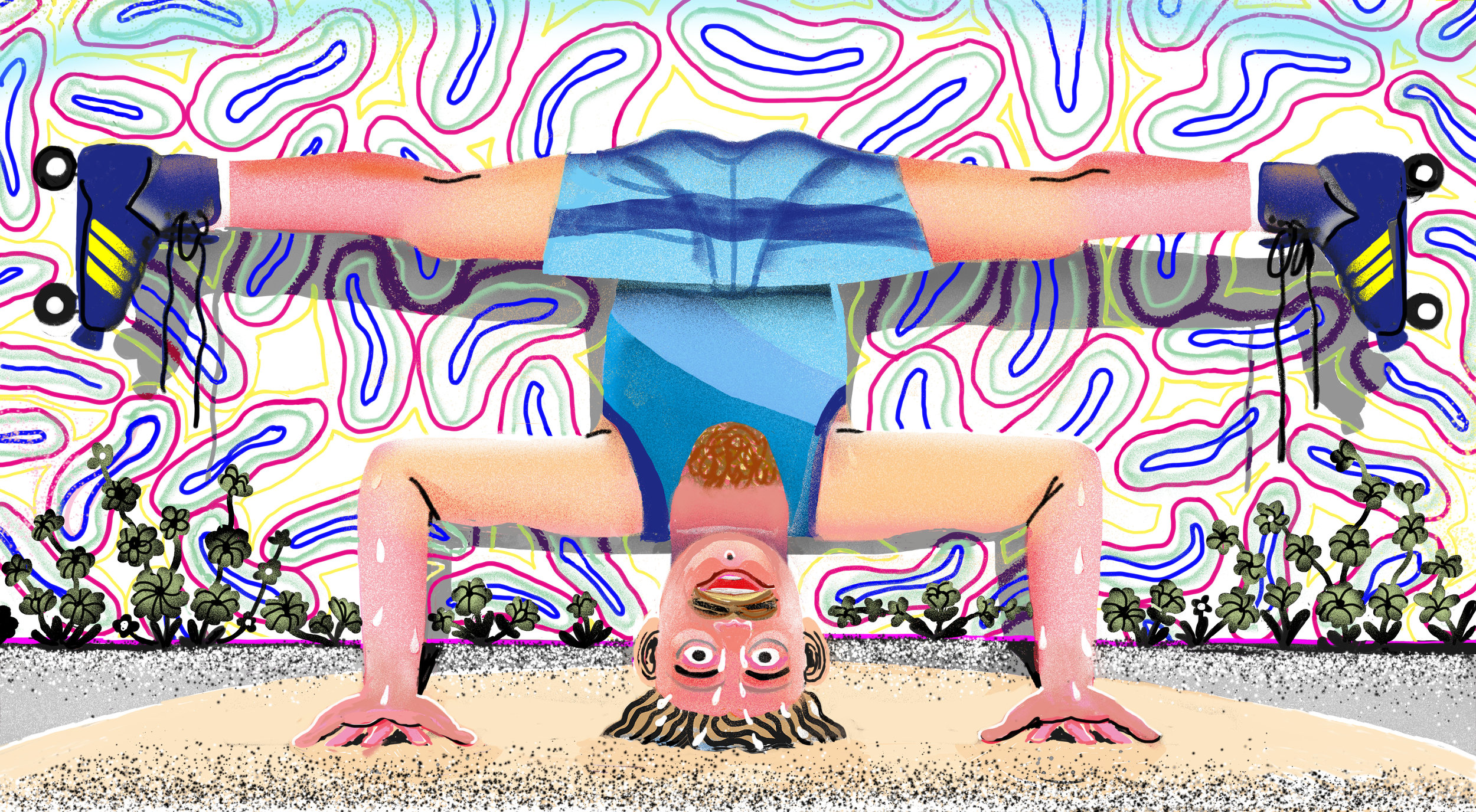 Summertime
How to break out of a career rut
Parental peerpressure causes stress in children
Children are more and more becoming a project of their parents and have less time to themselves
Onze Eigen Tuin Magazine
Full page llustration for OnzeEigenTuin magazine on an article on how we treat- and the lack of knowlegde of the ecosystem in the public space, both on the side of the average citizen as on the side of specialists that maintain the public space
Interior exterior
The real Amsterdammers are disappearing from the streetview and the city is fast becoming a monoculture of young people who can spend money on small appartments in Amsterdam.
A hot bath
Embrace fear and uncertainty, it gives meaning to life.
On an article in which a psychiatrist shares his view on how he thinks many people use mental healthcare to avoid fear and uncertainty in their life. He thinks we should embrase our fears and uncertainties.
Who's afraid of the bootcampman?
At summertime public space is taken over by office people who let themselves being pushed around by bootcampmen, in order to get their square office bums back into shape
Do you remember election night?
US election night, the night that changed America
Does wearing high heels make a woman look strong or vulnerable?
Holiday for one: lonely or luxury?
Holiday for one: lonely or luxury?
Fame or moths around the flame
How to choose an interior design style that suits you
Mantable
No more piano lessons
about parents that should leave their children more time to play
Birthdaygirl
Labour after election day in Britain
Hold on to your heart!
new bill on organ donation
Who's the judge?
about the influence of television on judges
Bringing the news
Bringing the news
Robert Mueller
Bison Drawsko
mediacircus at the Baltic borders
Would you like to win the election?
Prozac's birthday